​
Welcome!
We are very happy to release what we like to call the best and most complete PVP experience in Minecraft! In collaboration with AtlanticCraft we bring you LegendaryCraft, a multi realm custom Factions experience! Will you be the conqueror of the realm? Sure only one way to find out!
Custom Enchantments!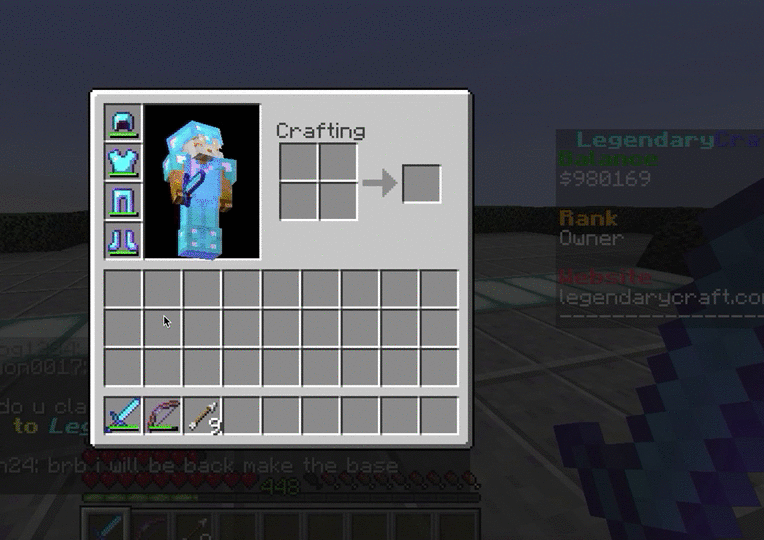 ​
That's right! We launched with 26 fully custom enchantments that you can obtain by trading in your XP with the local Enchanter Witch in spawn, simply enter /Enchant in-game to be taken to this mysterious witch, but BEWARE, the witch can be tricky and fool you so be wary!
There are 5 tiers of enchantments (Uncommon, Common, Rare, Ultra Rare and Extremely Rare) Each having enchants higher up the ladder and more powerful! Use these 26 enchantments to create millions of different combinations for your epic custom set and to have a powerful edge in combat!
Premium Ranks!
Of course, having all these development, and reaching this height of quality and epicness does not come free to us, so we have released an epic set of themed ranks that you can get by visiting our
STORE
. By purchasing Ranks, XP, Kits, Upgrades you are supporting us and helping us with the release of more epic content!
The World!
...